Willows is a Rival Team that appears in Tokyo Xtreme Racer 3. They appear on the Nagoya Kanjou once you begin stage 2. All of the team members drive Isuzu Vehicross Basegrade (UGS250) models.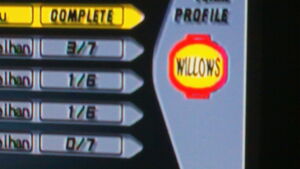 A team comprised of people who like eating just as much as racing.
Since each member has pride they have a lot of intramural rivalry. But that is not say that they do not get along: acutally, team unity is strong. They possess high level racing skills but they have a weakness of losing concentration when they are hungry.
Team Hierarchy
Edit