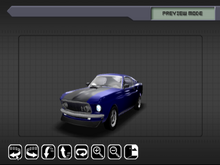 Sup guys! SayukiUsui here! Yeah, I know this Wiki is dead and it's probably because GRP is dead itself (any games confirmed?) I'm here to do as much as I can to contribute to this Wiki. I'm way too obsessed with the game to stop anytime soon anyway.
I also run a TXR Fanpage on Instagram and a TXR Channel on Youtube!!! Please check these links below if you wanna see the good stuff!
Instagram:
https://www.instagram.com/sayuki_usui/
Youtube:
https://www.youtube.com/c/ImpactBlue
Thanks for reading through all that stuff hehe!
My favorite pages
Edit
Community content is available under
CC-BY-SA
unless otherwise noted.